Unveiling the Best Breeze Pro Flavors: Your Definitive Guide for 2023
The Breeze Pro vaporizer has been steadily gaining popularity among vape enthusiasts, thanks to its diverse selection of flavorful pods. However, with so many enticing options available, selecting the best Breeze Pro flavors can feel like navigating a labyrinth. Here, we've dedicated ourselves to streamline your decision-making process.
We present you with the ultimate guide that identifies, explains, and ranks the most exceptional Breeze Pro flavors of 2023.
Top-Rated Breeze Pro Flavors of 2023
The vaping community has been treated to a plethora of exciting and innovative Breeze Pro flavors this year. Let's plunge into the top-rated options that have made waves in 2023.
| Flavor Name | Pro #1 | Pro #2 |
| --- | --- | --- |
| Fresh Mango Breeze Pro | Authentic and juicy mango flavor | Feels like a mini-vacation with every puff |
| Sweet Tobacco Breeze Pro | Robust notes of tobacco with a hint of sweetness | Smooth and elegant vaping experience |
| Cool Mint Breeze Pro | Invigorating blast of freshness | Crisp, clean menthol experience |
| Vanilla Crème Breeze Pro | Delightfully sweet and creamy vanilla flavor | Ideal for those with a sweet tooth |
| Berry Blast Breeze Pro | Tangy and refreshing combination of assorted berries | Fruity and invigorating |
| Caramel Coffee Breeze Pro | Perfect balance of robust coffee and sweet caramel | Feels like a coffee shop treat with every puff |
NEW CUSTOMER DISCOUNT
Save 15%
15% OFF YOUR ENTIRE ORDER FOR NEW CUSTOMERS USE CODE WELCOME15!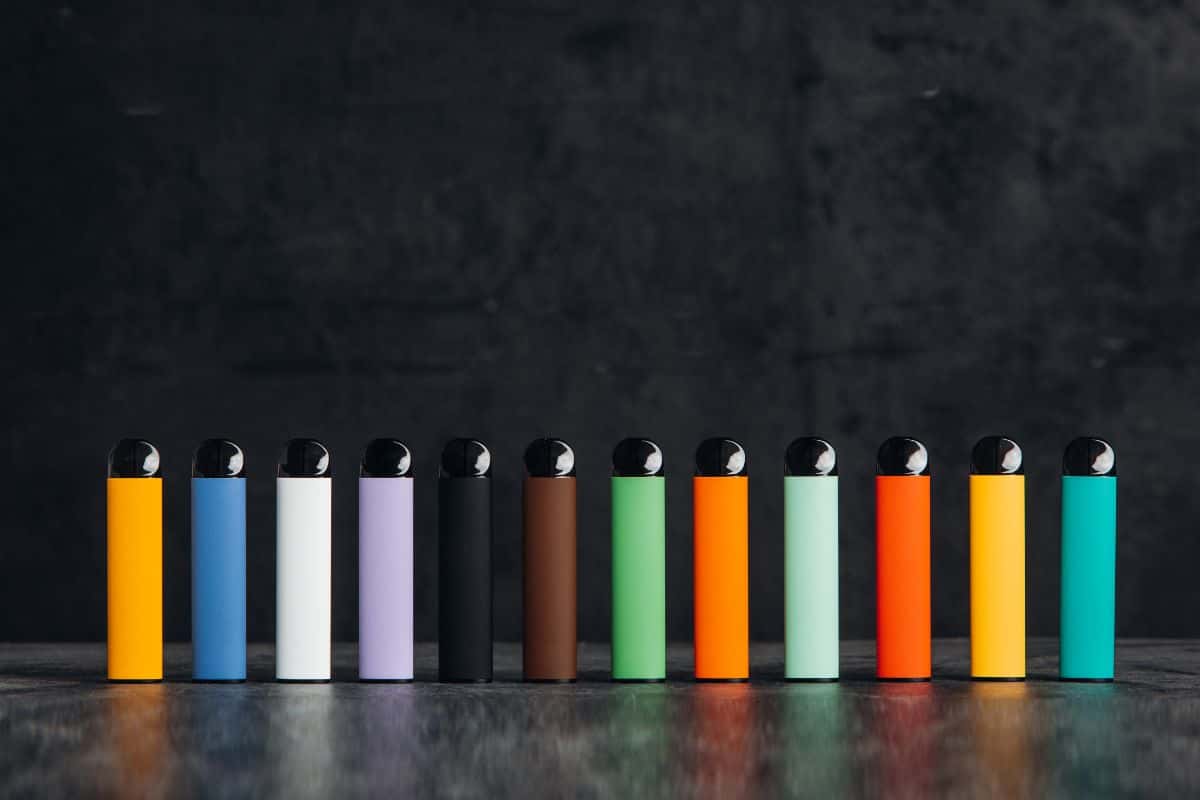 Fresh Mango Breeze Pro
As far as fruity vape flavors go, Fresh Mango Breeze Pro remains unrivaled. It perfectly encapsulates the juicy, tropical allure of a ripe mango, making each puff feel like a mini-vacation.
Sweet Tobacco Breeze Pro
For traditionalists seeking the classic tobacco aroma without the harshness, Sweet Tobacco Breeze Pro is a match made in heaven. This flavor perfectly melds the robust notes of tobacco with a hint of sweetness, crafting an elegant and smooth vaping experience.
Cool Mint Breeze Pro
Refreshing and crisp, Cool Mint Breeze Pro is a go-to for vapers seeking an invigorating blast of freshness. This flavor gives you a crisp, clean menthol experience that is sure to leave you feeling revitalized with every puff.
Vanilla Crème Breeze Pro
For those with a sweet tooth, the Vanilla Crème Breeze Pro is a delightful treat. This flavor expertly combines creamy tones with the distinctive taste of pure vanilla, ensuring a sweet and smooth vaping experience that's simply irresistible.
Berry Blast Breeze Pro
If you have a preference for bold and fruity flavors, Berry Blast Breeze Pro is your ideal match. This flavor combines the tanginess of assorted berries, offering a taste reminiscent of a refreshing fruit cocktail. The result? A taste experience that's both flavorful and invigorating.
Caramel Coffee Breeze Pro
For the caffeine lovers out there, the Caramel Coffee Breeze Pro flavor is akin to your favorite coffee shop treat. This flavor perfectly balances the robust notes of coffee with the sweetness of caramel, giving your taste buds a delightful and aromatic treat.
Breeze Pro Flavors: Quality Ingredients for Quality Experience
One of the reasons behind the soaring popularity of Breeze Pro flavors lies in their commitment to using high-quality ingredients. All flavors are formulated using food-grade components, ensuring a safe and satisfying vape.
Breeze Pro Flavors: Pairing with Food and Drinks
Think of vape flavors as the wine of the vaping world, enhancing and complementing different food and drinks. Here are a few pairing suggestions to enrich your vaping experience.
Fresh Mango Breeze Pro with Iced Tea
The tangy zest of mango complements the subtle bitterness of iced tea, resulting in a perfect balance of flavors.
Sweet Tobacco Breeze Pro with Dark Chocolate
The earthy, sweet undertones of this vape flavor create a harmonious pairing with the bitter, rich taste of dark chocolate.
Cool Mint Breeze Pro with Hot Chocolate
Imagine a fresh minty puff following a warm sip of hot chocolate, an invigorating and comforting combination.
Food and Drink Pairings for Additional Flavors
To further elevate your vaping experience, let's explore some ideal food and drink pairings for these additional Breeze Pro flavors.
Vanilla Crème Breeze Pro with Apple Pie
The creamy, sweet notes of the Vanilla Crème Breeze Pro blend harmoniously with the rich, fruity flavors of apple pie, creating a truly delectable combination.
Berry Blast Breeze Pro with Lemonade
The tangy, refreshing Berry Blast Breeze Pro and a glass of lemonade make for a truly invigorating pair. The balance between the tartness of the lemonade and the sweet berry flavors is a surefire hit.
Caramel Coffee Breeze Pro with Pancakes
Enjoy your Caramel Coffee Breeze Pro with a stack of pancakes for a hearty breakfast experience. The sweet and robust coffee flavor complements the fluffy pancakes remarkably well, making each puff feel like a morning treat.
Health and Safety with Breeze Pro Flavors
Choosing your favorite Breeze Pro flavor is not just about taste preferences; it's also about being mindful of the product's health and safety standards. Breeze Pro prioritizes consumer safety, evident in their stringent manufacturing processes and product transparency.
A Transparent Ingredient List
Breeze Pro values transparency. This extends to their clear and concise ingredient lists available for every flavor. Knowing what you're inhaling brings peace of mind and enables you to make informed decisions about your vape experience.
Adherence to Regulatory Standards
Breeze Pro strictly adheres to all regulatory standards and requirements. This commitment ensures that their vape flavors are not just enjoyable, but also conform to safety guidelines.
Making the Most Out of Your Breeze Pro Experience
Once you've chosen your preferred Breeze Pro flavor, it's time to elevate your vaping experience. Here are a few tips to make the most out of your Breeze Pro vaporizer.
Charge Before Use
Ensure your Breeze Pro device is fully charged before use. This ensures optimal vapor production and a smooth, uninterrupted vaping session.
Proper Cleaning and Maintenance
Regular cleaning and maintenance of your Breeze Pro device are crucial for its longevity and performance. Regular maintenance will also help to preserve the flavor integrity of your chosen Breeze Pro flavor.
Store in a Cool, Dry Place
When not in use, store your Breeze Pro device and pods in a cool, dry place. This precaution prevents any damage to the device or the flavor quality of the pods.
Browse popular vape collections:
Conclusion
The Breeze Pro flavor range continues to impress with its incredible variety and high-quality ingredients. From sweet and creamy to robust and fruity, there's a Breeze Pro flavor to suit every preference. Embark on this flavorful journey and discover your perfect Breeze Pro flavor today!
Resources: